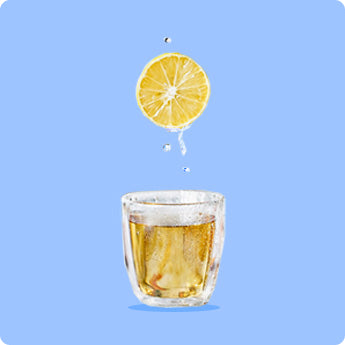 The Quest
Nature's ability to cure and repair the body is not a novel concept to humans. Indians have had a close relationship with nature since Vedic times, when nature has proven to be an assistance in the science and art of healthy living.

In today's hustle culture, we forget to take care of ourselves, and health becomes a secondary concern.

"Too busy to bother" is the new motivational quote, and consequently, people forget that "holistic living is healthy living." Hence, it became our quest to create a harmonious relationship between humans and nature and replace the so-called organic products with real herbs, spices, and flowers. 
The name
It's all in the name! So, when we were reminiscing the exhilarating feeling of rushing into the wholehearted and bright season of spring after a cold winter, it fueled our desire to appreciate nature in some way.

Moreover, the number seven reflects a wholesome character. Be it the seven layers of skin, the seven hues of the rainbow, the seven days of the week, or the seven notes of music. It is intimately tied to everything pious, which God created miraculously.

Hence, together, these words signify "the sense of being whole and healthy with the power of nature's purity."

Let Nature foster a healthy mind, body, and spirit.
The Find
With the goal of reintroducing the Vedic healing method, we dug deeper to comprehend the complexities of modern living and planted the seed of innovation. As a result, Seven Spring emerged, a range of beverages that lies at the center of Indians' hearts. 

Tea is a beverage that is religiously had every day in Indian households, and we make sure this daily addiction brings the best of health.  We've resurrected ancient goodness and aim to protect you from rising lifestyle disorders by utilizing premium, hand-picked herbs, spices, green tea, and flowers from around the world.

For us, quality and palatability go hand in hand. Hence, you will experience the divine taste of these unique blends and reap the benefits that nature has to offer.   

Know Our Founder
The Heart and Mind behind the Success of Seven Spring.
Mrs. Sejal Purohit
"Aiming for the stars is an ambitious goal.It is wise to want to reach the heart." This is the quote that our founder, Mrs. Sejal Pravin Purohit, swears by. She is a businesswoman with a Masters degree in Business Administration with a dual major in human resources and Finance from the prestigious Strathclyde University in Scotland. Sejal has an intellectual caliber and has contributed her skills to companies such as Morgan Stanley, Barclays, National Australian Bank Group (UK), and Monarch Networth Capital Limited over a 10-year period.
Despite her strong financial acumen, her passion has always been in the health and fitness industry. She wanted to create something that combined her interests and expertise. As a staunch supporter of Sattvic living, she embarked on a quest to restore nature in our hustle culture as a means of healing. The realization that contentment comes with a healthy mind and body intrigued her to create a range of innovative herbal concoctions that can be a part of daily life without hassle.
With rigorous research about different health products in the market, different herbs, flowers, and shrubs from all over the world, and Vedic science, Sejal and her team innovated the first line of products: 12 infused teas with premium hand-picked ingredients that deliver the best of health while luring your taste buds, to keep you in awe of nature.Switch to Seven Springs healing teas, a labor of love and hard work by the tea sommelier herself. A tea for every taste bud, every health issue, and an elated experience. 
This quote is exactly what Mrs. Sejal Pravin Purohit aims for with her venture 'Seven Spring'. How you ask? Embark on a journey with us to know that. Let's start?

What is something that is liked by all and gives happiness to almost everyone? Yes, FOOD! Food has proven to be a constant source of happiness. But in today's fast pace of life, the most basic thing that is missing is the correct nutrition which is going inside every individual's system. With the market overloaded with food products that aren't healthy but please the taste buds, people are finding their happiness in the wrong place. What they require is something that is healthy and at the same time gives them happiness. How to combine health and fitness with food, became the question!

This question gave birth to the concept of 'Seven Spring' which is the dream venture of Mrs. Sejal Pravin Purohit, an all organic products company which is determined to make the world a healthy place to dwell in, thus ultimately serving the purpose of reaching the hearts of people! Being an MBA with dual specialization in human resources and business management from the prestigious Strathclyde University, Scotland, Sejal's competence is incredibly diverse, which reflects in the kind of companies, she has been a part of. Be it Morgan Stanley, Barclays, National Australian bank group (UK) or Monarch Net worth Capital Limited. She is an individual with 10 years of experience in various fields of business management. Although, her qualifications were in the financial field, her interest always lied in health and fitness sector. She wanted to come up with something that brought her passion and qualification together.

Being someone who follows the Satvik way of living, a realization that ultimate happiness can be attained only when the mind and body is sound, took over her.

Seven Spring is the result of her rigorous research about different health products in the market, different herbs, flowers, shrubs from all over the world, and ancient Vedic herbs. It is a brand that'll have product lines that are all authentically natural, made with the best ingredients offered by Mother Nature.

The first of the many product lines is Infused Teas. Being a tea enthusiast herself, Sejal decided to come up with this product line which has 12 power packed infused teas, that provide the best health results and tantalize the taste buds. Being an expert tea taster with precise insight and backed by her research, every ingredient she has added in her product line is filled with many health benefits and each concoction is one of its kind. This product line of teas has something to suit every taste palate and aid with almost all sort of ailments to keep people disease free and ultimately elated.
Our Investor
Mr. Devanutosh Kothari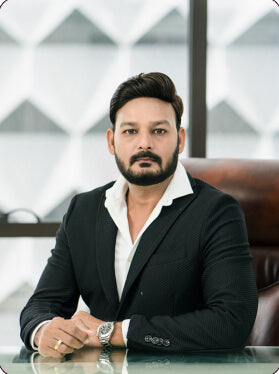 Mr. Devanutosh Kothari
An investment in knowledge pays the best interest.
Our investor, Mr. Devanutosh Kothari is a former software developer with a Bachelor of Commerce degree and an ardent investor in fields full of knowledge. He is a well-known astrologer, palmist, and vastu expert. The tremendous power of Shree yantra has enabled him to venture and mentor in a variety of commercial sectors, including education, real estate, petroleum, clothes, food and beverage. He is the epitome of a successful self-made entrepreneur.

Devanutosh, which signifies 'divine satisfaction,' was blessed and named by Shri Osho Rajneesh himself. He is on his road to enlightenment in life, following in the footsteps of his instructors, and assisting and encouraging others to do the same
Mr. Devanutosh Kothari is a mentor to many businesses and individuals, guiding them in the right route with his rich experience of more than 15 years.
He is an inspiring leader who builds, guides, and retains high-performance teams that develop and implement rapid growth strategies. His exceptional communication and interpersonal abilities guide his team to success.
He is a visionary who recognizes and capitalizes on potential opportunities. His natural talent for developing long-term relationships with clients, vendors, and external business partners has made him a visionary on a mission to disseminate brilliance in the future for our enterprise."
Mr. Devanutosh Kothari is a former software engineer with Bachelor's degree in Commerce. He is a renowned astrologer, a palmist and a vastu expert. The supreme power of Shree yantra has empowered him to venture and mentor many different business sectors like: education, real estate, petroleum, clothing, food and beverage. He is the perfect example of an outstanding self-made entrepreneur.

Blessed and named by Shri Osho Rajneesh himself, Devanutosh means 'divine contentment'. Treading on his teachers path, he is on his way to enlightenment in life, helping and guiding others to achieve the same. He has now fully dedicated his life and his knowledge to reform the society and provide services to the mankind.

With his rich experience of more than 15 years, Mr. Devanutosh Kothari is a guide to many organizations and individuals, propelling them to the right direction. He is a motivational manager who is building, guiding and retaining high-performance teams that develop and implement strategies for accelerated growth. His excellent communication and inter-personal skills leads his team to achieve their goal.

He is an enterprising leader with a keen eye to identify and capitalize upon new opportunities. He also has a natural flair for forging long term association with clients, vendors and external business partners.

He is a man with a vision, on a mission to create wide-spread business of excellence for a brighter future of the group.
100% Guarantee
Free Replacement if you are not satisfied
Whole leaf, Highest Tea grade
Pure Indian single estate tea experience
At your doorstep in 2-4 days
Ships in 24 hours. Delivers wordlwide
From the foothills of himalyas
No middlemen. No auction houses. No exporters.